we see you, even with your camouflage 
Image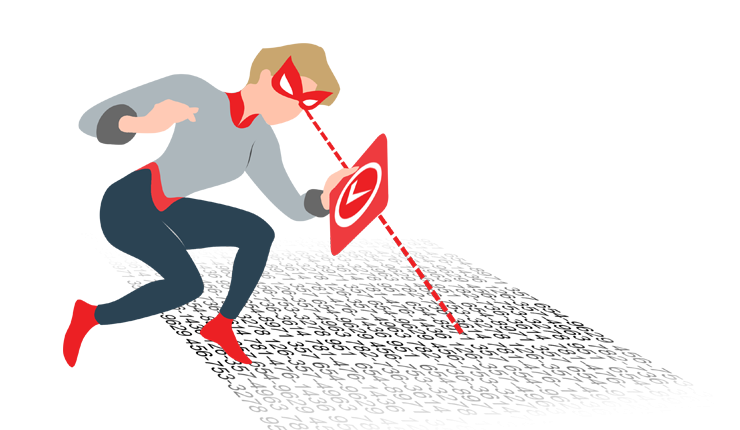 Unmasking the hackers and fraudsters who hide behind computer screens is a never-ending battle.
The Trusted Communications Identification Verifier is working tirelessly to ward off this evil – ensuring that businesses know who they are speaking with and that consumers have the confidence to trust their caller ID and answer the phone again. Thanks to their special powers in spotting, blocking, and stopping nuisance calls and spam, people can be confident that they will not miss critical communications from their schools, healthcare providers, financial institutions and other companies that provide the services and information that make their lives better and easier to manage.
Businesses rely on Identification Verifiers everyday aware that 95% of people will answer a phone call when they know it is from a trusted source. It is thanks to their untiring work that consumers have the confidence to trust their caller ID and answer the phone again.
iconectiv products for Identification Verifiers
The misuse of communication networks is a problem for network operators worldwide. Bad actors exploit communication networks to place nearly 5 billion illegal robocalls per month globally. As a result, consumers are losing trust in the authenticity of caller IDs.
As a trusted partner to the communications industry, iconectiv is working with major stakeholders and organizations all over the world to address illegal robocalling and caller ID spoofing. TruReach Certify is the best way to ensure caller ID information is authenticated and verified regardless of the country in which the call originated.
Voice. Text. Data. They connect billions of people every single day at speeds unparalleled to any point in human history. Yet despite their ubiquity, formidable challenges remain. The growing volume of spam and scams amidst legitimate communications makes it more challenging for businesses to efficiently reach consumers. At the same time, consumer trust in communications is eroding fast. TruReach Intel helps overcome these hurdles. It streamlines processes for company verification and approval. It provides a better, more trustworthy customer experience for voice, text and data channels and it allows it be controlled from a single registration point.
Reaching customers by telephone is undoubtedly an essential part of your business. Regulations set forth by the Telephone Consumer Protection Act (TCPA) prohibit the use of autodialers or pre-recorded voice messages to any telephone number in which the called party may be charged. Failure to comply with these regulations may result in large fines that may potentially damage the reputation of your company. With more than 600K porting transactions daily in the U.S. alone, it can be difficult to determine whether a telephone number is wireless or wireline just by looking at it. Fortunately, PortData Comply helps companies adhere with the TCPA regulations by identifying which telephone numbers are ported between wireless and wireline each day.
During criminal investigations, time matters – and criminals know it. Quickly switching telephones and telephone numbers from one service provider to another is one of the most effective ways for criminals to evade detection. To save valuable time during investigations, law enforcement and public safety personnel can benefit from PortData Source, which helps them quickly find which service provider owns the telephone number and provides the law enforcement emergency contact information for that service provider.
TruNumber Finder allows customer service representatives, number code administrators and network operators to work more efficiently and effectively. Leveraging their company's Number Portability Administration Center (NPAC) account, the industry's most reliable numbering data, customer service reps can quickly answer customer queries. Number code administrators can ensure the availability of sufficient numbering assets and number blocks in less time. Service providers can determine ownership information…all at the push of a button.
have you downloaded your Superhero Identity Kit?
includes a virtual background and other trusted communications digital assets—so you can display your superpower for all to see.
Learn More