join more than 5,000 customers worldwide
You don't need to search far to find an iconectiv customer. That's because we have well over a thousand spread across five continents. They choose iconectiv because of our prestigious heritage and unique ability to solve communications problems. For more than 30 years, iconectiv has been enabling the world of tomorrow through the simple, seamless and secure interconnection of networks, devices and applications. From numbering solutions to network and operations to fraud prevention and much more, iconectiv empowers more than 2 billion people worldwide to exchange information, every single day.

Telmex
Telmex, Mexico's leading telecommunications provider serving more than 22 million voice and broadband connections, needed a single, standardized information data infrastructure to integrate its various and often siloed network systems and processes. Find out how iconectiv used TruOps Common Language to help them streamline systems and processes, cutting service intervals in half and reducing order fallout by 23%.

Cincinnati Bell
Cincinnati Bell Telephone continually makes significant investments to maintain the reliability of its network. Like most companies, they had to find new ways to increase efficiency and reduce costs while still maintaining network quality. Read how iconectiv TruOps Common Language® provided a better view into product and equipment changes, along with a process that allowed them to quickly respond so that they could minimize operating expenses and maintain network reliability.

EE
EE, part of the BT Group, delivers mobile and fixed communications services and is the largest and most advanced digital communications company in the United Kingdom. The company was continually experiencing huge losses due to organized fraudulent calls to high-risk premium rate and unallocated numbers. See how iconectiv leveraged TruNumber Protect to efficiently stem the onslaught of fraudulent calls without impacting their customers.
Airtel
Bharti Airtel Limited is a leading global telecommunications company with operations in 16 countries across Asia and Africa. Headquartered in New Delhi, India, the company ranks amongst the top 3 mobile service providers globally in terms of subscribers.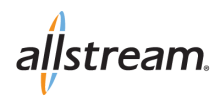 Allstream
Allstream is a leader in whose communications technologies include a range of innovative, highly scalable IP, cloud, voice and data solutions that help organizations communicate and collaborate more efficiently and profitably.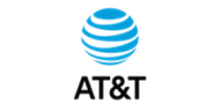 AT&T
AT&T is a world leader in communications, media and entertainment and technology. With its acquisition of Time Warner, AT&T is building a truly modern media company that will create the best entertainment and communications experiences in the world.

CenturyLink
CenturyLink is the second largest U.S. communications provider to global enterprise customers, and strives to be the world's best networking company by solving customers' increased demand for reliable and secure connections.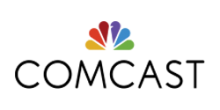 Comcast
Comcast is one of the nation's leading providers of communications, entertainment and cable products and services, whose goal is to deliver the highest level of service and improve the customer experience.

Cosmote
Cosmote is the unified commercial brand for all OTE Group fixed, mobile, Internet & pay TV products and services.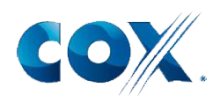 Cox
Cox Communications is a broadband communications and entertainment company, providing advanced digital video, Internet, telephone and home security and automation services over its own nationwide IP network.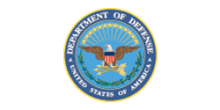 Department of Defense
The Department of Defense is America's oldest and largest government agency and provides the military forces needed to deter war and to protect the security of the United States.
EE
EE, part of the BT Group, is the largest and most advanced digital communications company in Britain, delivering mobile and fixed communications services.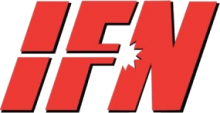 IFN
IFN Solutions is the leading provider of advanced content solutions and technologies. Their mission is to provide customers with the tools and technologies to optimize content-driven processes while maximizing organizational efficiency and productivity.

Mobily
Mobily is a Saudi company and the commercial name for Etihad Etisalat Co. It is pioneer in the Telecom & Information Technology sector in Saudi Arabia its brand has become one of the strongest brands in the world Telecom sector.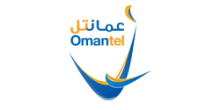 Omantel
Omantel is Oman's first and leading integrated telecommunications services provider, enabling the digital society and allowing new ways of doing business while delivering a world of information right to your fingertips.
Orange
Orange is a leading provider of global IT and telecommunication services to multinational companies, under the brand Orange Business Services, and is one of the world's leading telecommunications operators.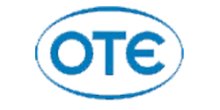 OTE
OTE Group is the largest telecommunications provider in the Greek market, and, together with its subsidiaries, forms one of the leading telecom groups in southeastern Europe and offers the full range of telecommunications services.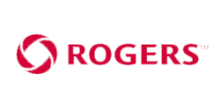 Rogers Wireless
Rogers Wireless Inc. is Canada's largest wireless voice and data communications services provider with offices in Canadian cities across the country, more than 6.8 million customers and two powerful brands: Rogers Wireless and Fido.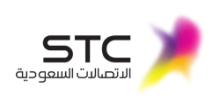 Saudi Telecom
Saudi Telecom is a world-class digital leader providing innovative services and platforms to its customers and enabling the digital transformation of the MENA region.

Shaw
Since connecting their first cable customer in 1971, Shaw's family of companies has grown to become Western Canada's leading network and content experience company, delivering the highest-quality consumer, business and content products.

Spectrum
Spectrum is the nation's fastest growing TV, internet and voice company. They're committed to integrating the highest quality service with superior entertainment and communications products.

Starhome Mach
Starhome Mach applies advanced analytics algorithms to real-time network and clearing data, extracting real-time insights to drive the immediate actions that deliver measurable business value.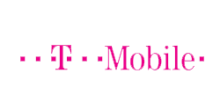 T-Mobile
As America's Un-carrier, T-Mobile is redefining the way consumers and businesses buy wireless services through leading product and service innovation. T-Mobile provides services through its subsidiaries and operates its flagship brands, T-Mobile and MetroPCS.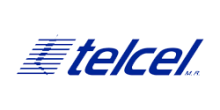 Telcel
Telcel is a subsidiary of América Móvil, one of the largest cellular communications providers in Latin America, a leading group with investments in telecommunications in several countries of the Americas.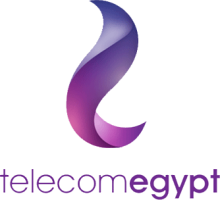 Telecom Egypt
Telecom Egypt is committed to being the best source of total communication solutions, while dedicating its resources to build a better tomorrow for its employees and community through responsive services and honest business practices.

Telmex
Telmex integrates services in the cloud and legacy systems in the largest data centers in Mexico, increasing security and reducing system latency.

TELUS
TELUS Corporation is a Canadian national telecommunications company that provides a wide range of telecommunications products and services including internet access, voice, entertainment, healthcare, video, and IPTV television.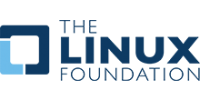 The Linux Foundation
Linux Foundation is dedicated to building sustainable ecosystems around open source projects to accelerate technology development & industry adoption.

TIM
TIM S.p.A., also operating under the name Telecom Italia, is an Italian telecommunications company headquartered in Rome and Milan that provides telephony services, mobile services, and DSL data services.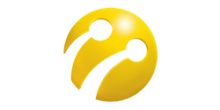 Turkcell
Turkcell is a converged telecommunication and technology services provider, founded and headquartered in Turkey. It serves its customers with voice, data, TV and value-added consumer and enterprise services on mobile and fixed networks.

Verisign
Verisign, a global leader in domain names and internet security, enables internet navigation for many of the world's most recognized domain names and provides protection for websites and enterprises around the world.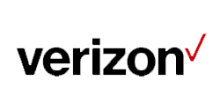 Verizon
Verizon delivers the promise of the digital world by enhancing the ability of humans, businesses and society to do more new and do more good.

Videotron
A wholly-owned subsidiary of Québecor Media inc., Videotron is an integrated communications company engaged in cable broadcasting, interactive multimedia development, Internet access services, telephony and wireless telephone services.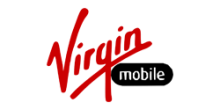 Virgin Mobile
Renowned for providing unique and exceptional customer experience in diverse industries, Virgin is one of the most desirable brands in the world. Virgin Mobile connects people to the things that matter in life.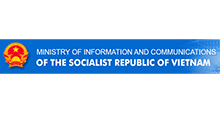 VNTA
The Authority of Telecommunications is a ministerial unit which performs the advisory and regulatory functions over the telecommunications sectors in nationwide.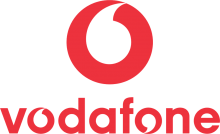 Vodafone
Vodafone Group Plc is one of the world's leading telecommunications groups, with a significant presence in Europe, the Middle East, Africa and Asia Pacific through the company's subsidiary undertakings, joint ventures, associated undertakings and investments.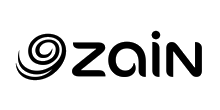 Zain
Zain is a leading mobile and data services operator with a commercial footprint in eight Middle Eastern and African countries. They provide a comprehensive range of mobile voice and data services to over 46.9 million active individual and business customers.