the people behind our platforms
Every part of your iconectiv experience, from solutions to service, begins with the market-proven know-how of our team—some of the most respected leaders in the telecommunications industry. We're talking about individuals with decades of experience working at the cutting edge of voice and data connectivity. Collectively, the members of our leadership team offer you a level of expertise that is unmatched in the industry. Their credentials are your assurance of satisfaction. Their innovative thinking will keep you ahead of the curve.
---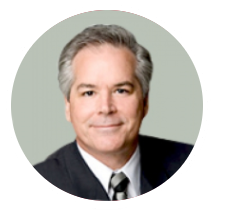 Richard Jacowleff
Chief Executive Officer
Richard Jacowleff is Chief Executive Officer of iconectiv. As the authoritative partner of the communications industry for more than 30 years, iconectiv's market-leading solutions enable the interconnection of networks, devices, and applications for more than two billion people every day.
Jacowleff began his career with Bell Laboratories in 1981. Since then he has held a series of technical and executive positions at iconectiv, formerly Bellcore, most recently as President of the Interconnection Solutions Business. In these leadership roles, he was responsible for product realization, engineering, and business results in the 125 global markets in which Interconnection Solutions operated.
Jacowleff also led iconectiv's expansion in the emerging economies of the world and into a market leader of mobile number portability clearinghouse services. Jacowleff, who is a co-author of a US patent related to distributed data base technology, earned his Bachelor of Science degree in Computer Science from New York Institute of Technology and a Master of Science in Computer Science from Fairleigh Dickinson University.