making number portability possible
When consumers in the United States change service providers while keeping their phone number, that's known as portability. What makes portability possible? A secure and efficient central platform called the Number Portability Administration Center (NPAC), which is managed by iconectiv in our role as America's Local Number Portability Administrator (LNPA).
This final acceptance marks the completion of one of the most significant upgrades ever made to our nation's telecommunications infrastructure.

Teresa Patton & Tim Kagele, NAPM co-chairs, NAPM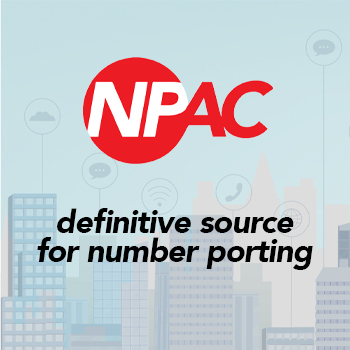 portability and protection
While NPAC access is available exclusively to service providers and providers of telecom-related services, there are certain key number portability data elements available for law enforcement and public safety, WDNC compliance and fraud mitigation and risk assessment activities.
PortData Source is for law enforcement and public safety agencies that need to verify the service provider of record and porting history of telephone numbers, as well as to identify law enforcement points of contact at each service provider.
PortData Comply is for businesses that must verify if a telephony number has been ported between wireless and wireline in order to comply with Telephone Consumer Protect Act (TCPA) regulations verify.
PortData Validate is for businesses that rely on phone number data to protect consumers, assess risk and mitigate fraud.
Collateral
Handout
Power of number porting
Find out which companies can access the country's Number Portability Administration Center (NPAC) database and for what purposes.
Download
Handout
Complying with TCPA
Find out why knowing if a phone number is wireless or wireline is critical to complying with the Telephone Consumer Protection Act (TCPA).
Download
Brochure
PortData Validate
Learn how businesses are leveraging PortData Validate as part of their fraud mitigation and risk assessment efforts.
Download