BACK to News & Events
Speaking Engagement
Would You Like Us to Call You Back?
Old Fraud Techniques Target New Customer Service Features, Costing Businesses Revenue and Customers
Fraudsters are constant followers, quickly learning and adapting to the latest security tech, finding new ways to target businesses and their customers. It's safe to assume that no one is safe, and we are dealing with a constant game of cat and mouse. Even forward-thinking global customer service brands are at risk. Take Wangiri – an older form of fraud that could easily be targeted to busy customer service centers where businesses now offer a call back option rather than keeping customers waiting. Using fraudulent premium numbers, fraudsters could use this new feature to extract money from contact center businesses and their enterprise customers. This session will address these latest threats to businesses and best practices for protecting their revenue, customers and brand reputation.
For more information visit m3aawg.org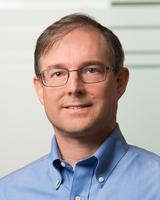 Chris Drake, Chief Technology Officer
Chris Drake, Chief Technology Officer at iconectiv, is responsible for internal and external technology initiatives at iconectiv including emerging opportunities in mobile content, CyberSecurity, mobile identity, virtualization and M2M/IoT. 
Drake began his career at Bell Northern Research and has over 25 years in the Telecommunications industry. Prior to iconectiv, Chris held executive positions at Aricent Group, Neustar, Sonus Networks, Telcordia Technologies and Advanced Switching Communications.  Drake also serves as an advisor to a number of technology startups and the Canadian Consulate Tech Accelerator @ NYC. Drake is also on the board and executive committee of the Alliance for Telecommunications Industry Solutions (ATIS), chair of the ATIS TOPS Council and on the board and CTO Council for the Telecommunications Industry Association (TIA).  Drake has served on the Industrial Advisory Board for the Security and Software Engineering Research Center (S2ERC IAB) through Georgetown University and the National Science Foundation.