BACK to News & Events
Event
Protect Your Customers from One-Ring Scams: Trusted Tools to Fight Fraud?
Join iconectiv expert, David Estes Principal Solutions Engineer as he discusses how to enhance existing call-blocking analytics to identify calls from high-risk and unallocated number ranges and suspicious premium-rate numbers before they reach customers. With TruNumber Protect's comprehensive database of high-risk and unallocated number ranges that has 245 ISO country codes, service providers can drive costs down while keeping customers protected and increasing engagement.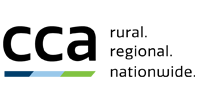 CCA was founded in 1992 by nine rural and regional wireless carriers and is a carrier centric organization. Since its founding, CCA has grown to become the nation's leading association for competitive wireless providers serving all areas of the United State.