BACK to News & Events
Speaking Engagement
MEF RCS Roundtable Spain
As the critical foundation of trust in communications is eroding, RCS, as a new technology has the opportunity to get it right — right from the start. By building in verification and authentication capabilities, RCS can drive consumer trust in rich business messaging content.
Once consumers have trust in an accessible RCS, it will be become an increasingly valuable customer-engagement platform for businesses.
Join us for an in-depth conversation with industry visionaries who are building the next wave of B2C communications on a trusted foundation that will ultimately help protect businesses, promote customer-brand relationships and better engage consumers.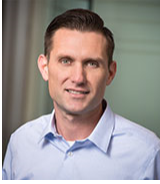 Cliff Holsenbeck, Director of Product Management
Cliff Holsenbeck, Director of Product Management, Short Code Registry at iconectiv, is responsible for overseeing the administration of the Short Codes Registry in the U.S. on behalf of the Cellular Telephone Industry Association (CTIA).
With more than 15 years in the telecommunications space, Holsenbeck has built and supported many complex enterprise customer solutions specializing in messaging as well as solutions for OSS/BSS, SS7, and registries. Prior to iconectiv, Holsenbeck held various sales, engineering, product management and client management roles at Syniverse, Verisign and Interop Technologies.
Holsenbeck holds a Bachelor of Business Administration in Marketing from Valdosta State University.