BACK to News & Events
Event
IT EXPO 2020
iconectiv will join large enterprise, mid-market and SMBs, MSPs, service providers and resellers at IT EXPO 2020 for an in-depth look at the communications and technology solutions and trends that are shaping the future. During the expo, iconectiv will be in meeting room 301. This will be a one-stop event for upgrading communications and technology tools, meeting colleagues, and getting the first look at the industry's latest innovations, taking place February 11-14 in Ft. Lauderdale, FL.
Theresa Feil-Sumpter and Bryan Mordecai will join a panel discussing "VoIP Evolution - Tools to Scale Your VoIP Business Easily and Profitably" from 12-5 p.m., and iconectiv Principal Solutions Architect Gary Richenaker will join a session discussing the robocall epidemic and STIR/SHAKEN standards. Let's connect - schedule a meeting with an iconectiv expert!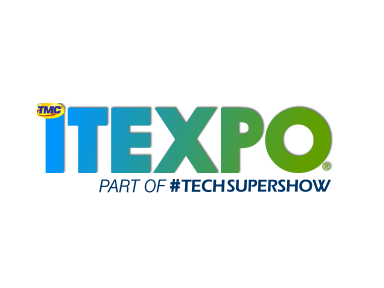 Since its launch in 1999, ITEXPO is the one event where telecom and IT professionals, C-levels and business owners, developers, and the Channel all gather to learn in conference sessions and conduct business on the show floor. It is the annual meeting point in South Florida where buyers of communications and technology hardware and services can sit face-to-face with 100s of manufacturers and solutions providers in one place, for three incredibly productive days.