event
Improving the Security of Signalling Protocols
Image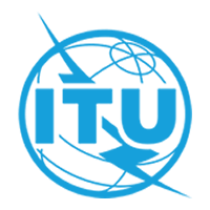 Robocalling is a worldwide epidemic that affects businesses and consumers in every corner of the globe. In 2020, North America and Europe alone received a staggering 157.4 billion robocalls. Recognizing the far-reaching consequences of this growing problem, the U.S. launched the world's first deployment of STIR/SHAKEN.  
As the policy administrator of STIR/SHAKEN, iconectiv's Chris Drake, alongside global leaders, will join the International Telecommunication Union (ITU) workshop series to provide an update on the successful rollout of the STIR/SHAKEN framework in the U.S. and how legitimate, global businesses benefit. He will also address the three key factors that build trusted communities with verified identities as the foundation. 
The International Telecommunication Union (ITU) is the United Nations specialized agency for information and communication technologies. On November 29, ITU is hosting a virtual workshop that will examine the different measures to cope with the vulnerabilities of existing networks, services and protocols.