BACK to News & Events
Speaking Engagement
Executive Panel: Securing the Future of Work
During periods of crisis, such as the current coronavirus outbreak and its impact on business operations, CIOs, CISOs, IT and Security Leaders need to step up and demonstrate their leadership mettle. This includes clearly communicating to the executive team and staff the nature of the challenges they're facing – such as safeguarding the enterprise with highly-distributed remote workforces in place and addressing the exponential rise in phishing attacks that are occurring. In this session, top technology executives will share their advice on how to lead effectively during a crisis, including the common characteristics of courageous leaders and how best to reassure team members during times of uncertainty.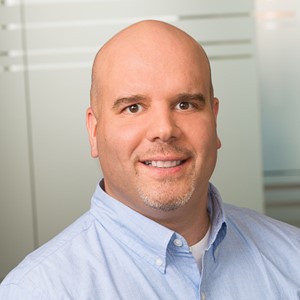 Michael Iwanoff, Chief Information Security Officer at iconectiv
Michael Iwanoff, Chief Information Security Officer at iconectiv, leads the Global Information Security organization and is responsible for building and implementing enhanced security policies, standards and technology controls and establishing security strategy and direction for the company.
With more than 15 years of experience in IT Risk and Security, Iwanoff has successfully built and implemented comprehensive IT Security, Risk and Compliance programs for global organizations. His professional experience spans telecom and financial services at leading organizations including AIG, Barclays, Comcast and AT&T. Prior to his current position, he served as the Vice President -- Chief Security Officer for the Property Casualty division of AIG, a global financial business. Iwanoff is a member of the Information and Communications Technology (ICT) Supply Chain Risk Management Task Force.
Iwanoff holds a Bachelor of Science degree from New Jersey Institute of Technology in Computer Science, and is currently pursuing his Masters of Science degree in Information Systems Assurance. He has also earned numerous security certifications, including CISSP, CISM, CISA and CRISC.