BACK to News & Events
Speaking Engagement
CCA Annual Convention
CCA's Annual Convention is the only North American event to focus exclusively on smart strategies, technology innovations, and business opportunities for carriers in this increasingly mobile world.
Glenn Reynolds, iconectiv's Head of Government and Industry Affairs, will join a panel that will focus on hot legislative and regulatory issues in DC affecting the carrier industry.  Reynolds will discuss iconectiv's role as STI-PA, and other activity around robocalling and spoofing.
CCA Annual Convention's educational program, networking opportunities, and exhibit floor will explore technology trends that are changing the way we work and live, and will provide a platform for companies to reach the lucrative competitive carrier market, which spends $15 billion annually on products and services.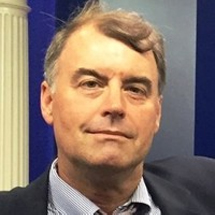 Glenn Reynolds, Head of Government and Industry Affairs
Glenn Reynolds, Head of Government and Industry Affairs at iconectiv, is responsible for focusing on regulatory affairs and industry relations for the company. He has responsibility for providing guidance and insights to government and industry stakeholders in a changing regulatory environment.  As the authoritative partner of the communications industry for more than 30 years, iconectiv's market-leading solutions enable the interconnection of networks, devices, and applications for more than two billion people every day. A US-based company, Telcordia Technologies, Inc., does business as iconectiv.
Reynolds has more than 20 years of experience in all areas of telecommunications regulation and policy, including significant background in numbering issues. He previously served as Chief of Staff to the Administrator of the National Telecommunications and Information Administration (NTIA), the principal adviser to the President for communications policy. Reynolds also spent several years in senior policy positions at USTelecom and BellSouth where he focused on advocacy before the Federal Communications Commission and Executive Branch agencies. Previously, he served at the FCC where he held several positions in wireline policy and enforcement.  This included serving as Deputy Chief of the Wireline Competition Bureau where he had supervisory authority over most of the Bureau's activities relating to numbering resources.
Reynolds holds a Bachelor of Arts degree in American Government and Economics from the University of Virginia and a Juris Doctor degree in Law from the University of Virginia School of Law.